Recently,
M65 Evergreen
has released. As the name might have suggested, M65 has a lively green theme with a fabulous and functional design. M65 is a 65% compact layout mechanical keyboard along with a media volume control knob and tri-mode connections. Keycaps here are made using high-quality PBT material with double-shot. Another highlight is the gasket-mounted structure design. It effectively absorbs the keystroke's pressure and sound, enabling soft and smooth typing feedback.
Today, we'd like to share a review of the M65 keyboard from a professional tester.
Variants: M65 / RGB version/ TTC Speed Silver switch
The overall touch is fresh and light, with a simple design. The rotary knob adds quite a lot of identification.
Supports 2.4GHz, Bluetooth 5.0, and USB Type-C connections
PBT and double-shot keycaps
2800mAh battery, last about 25 days in wireless mode (backlight off)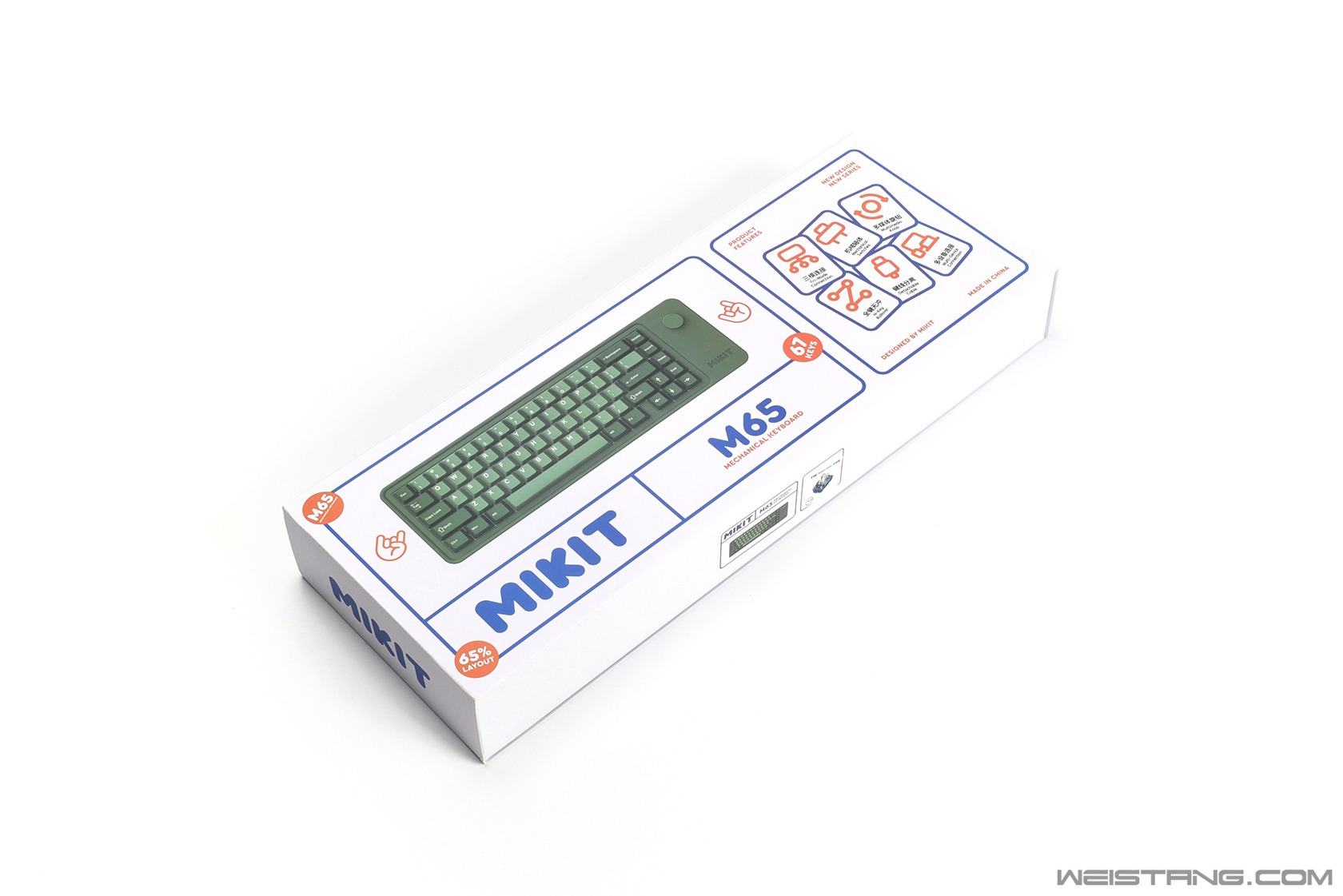 Package of M65

The package itself is straightforward and clearly stated the specs. It was a pleasure to unbox.
It is only available in the RGB lighting version. Switch selections include Box white, Box Red, Gold Pink, Speed Silver, and several G Pro variants.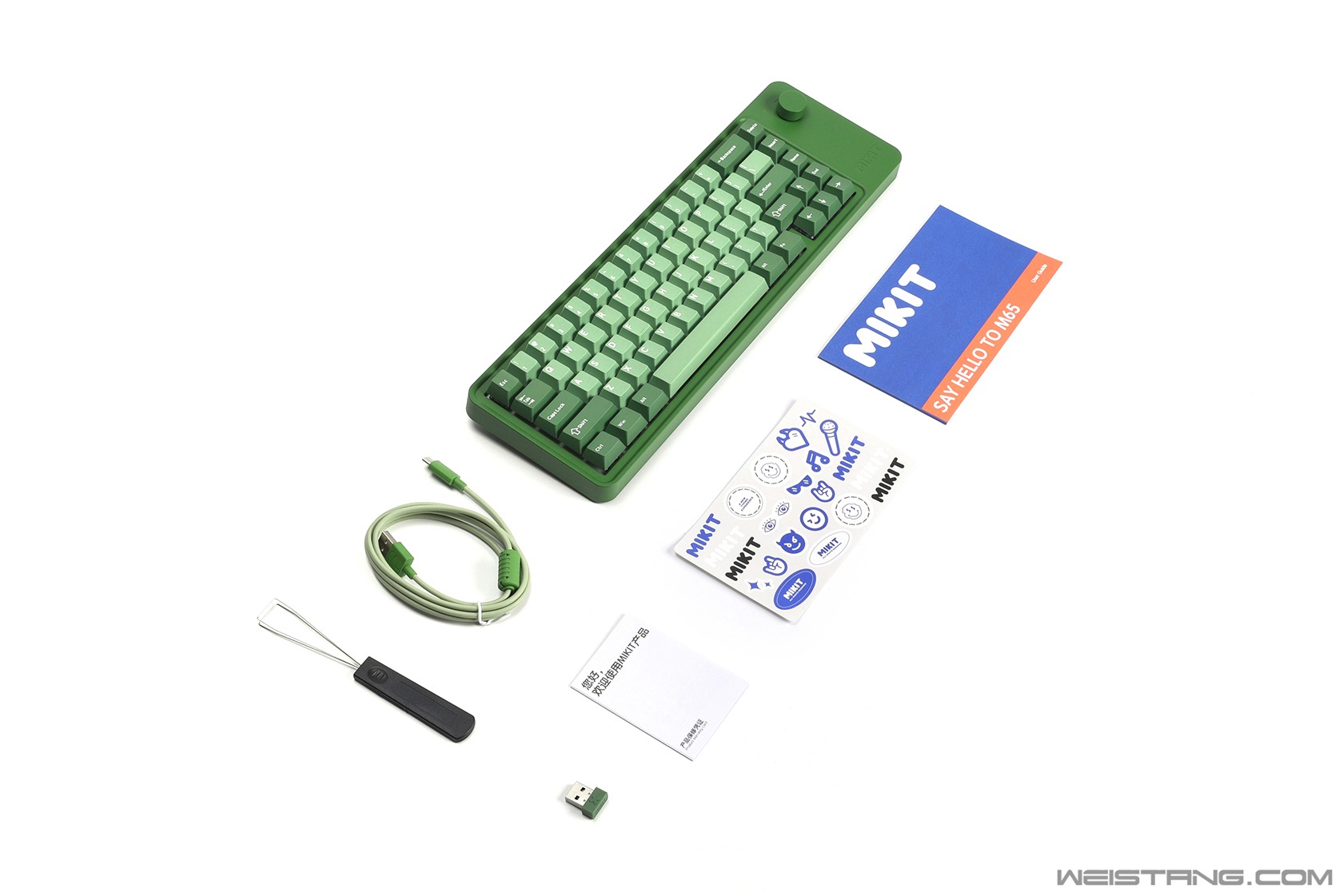 What is included?
Keyboard, a cable (1.5m), switch/keycap puller, 2.4 GHz dongle, manual, and theme stickers.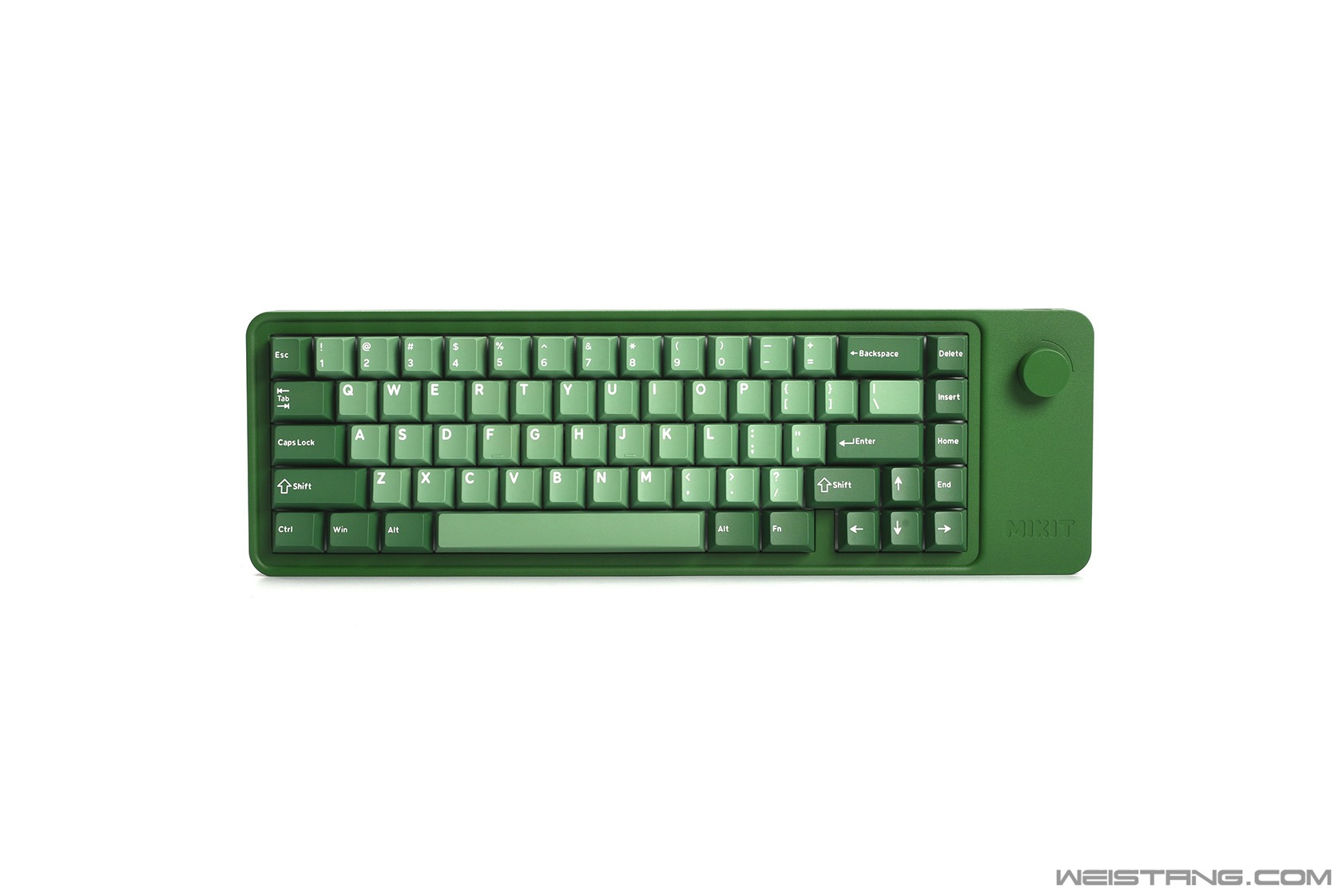 Dimension: 372*117mm


As a 67-key-count keyboard, the layout is special with only one CTRL kept. ABS shells provide a strong matte texture.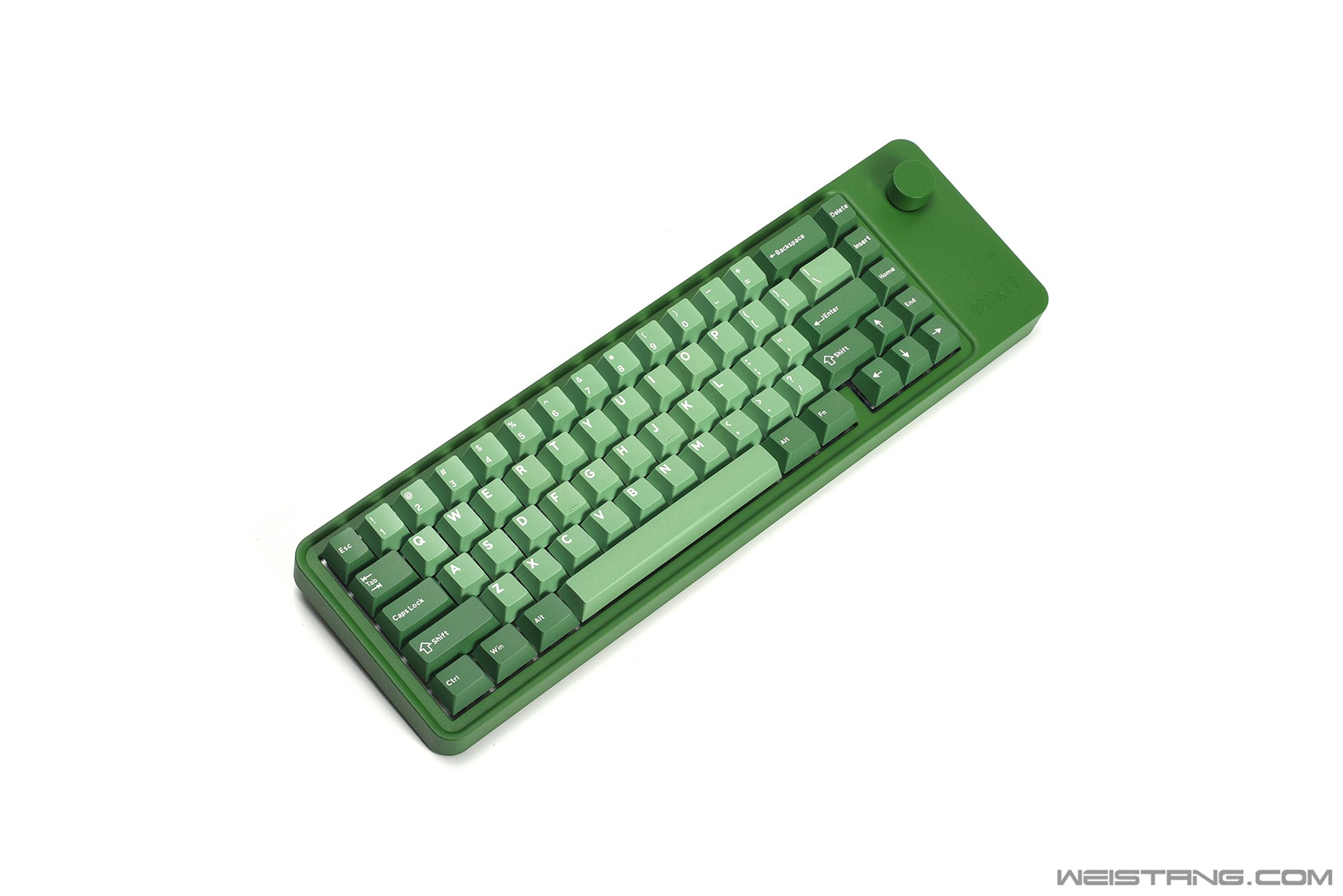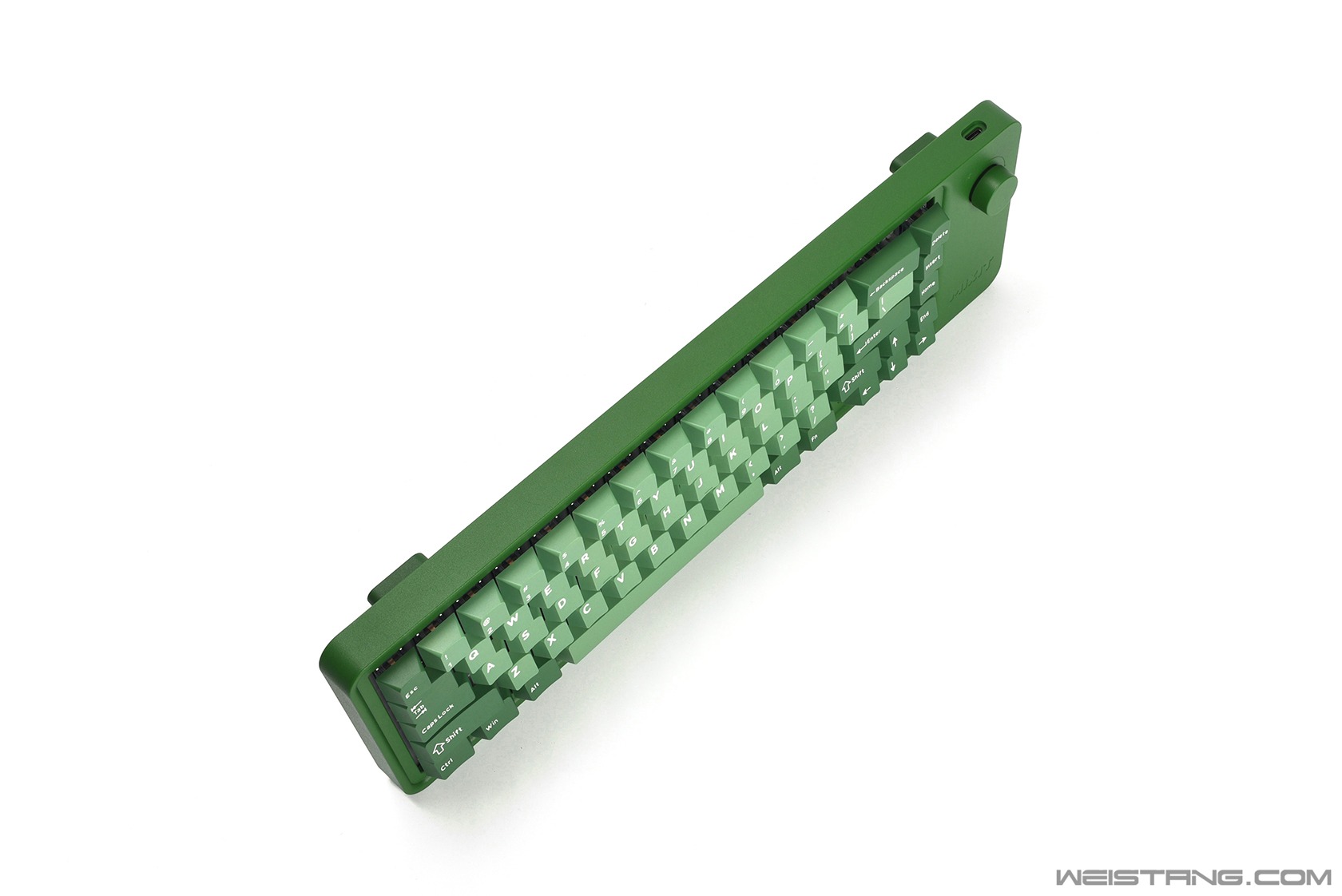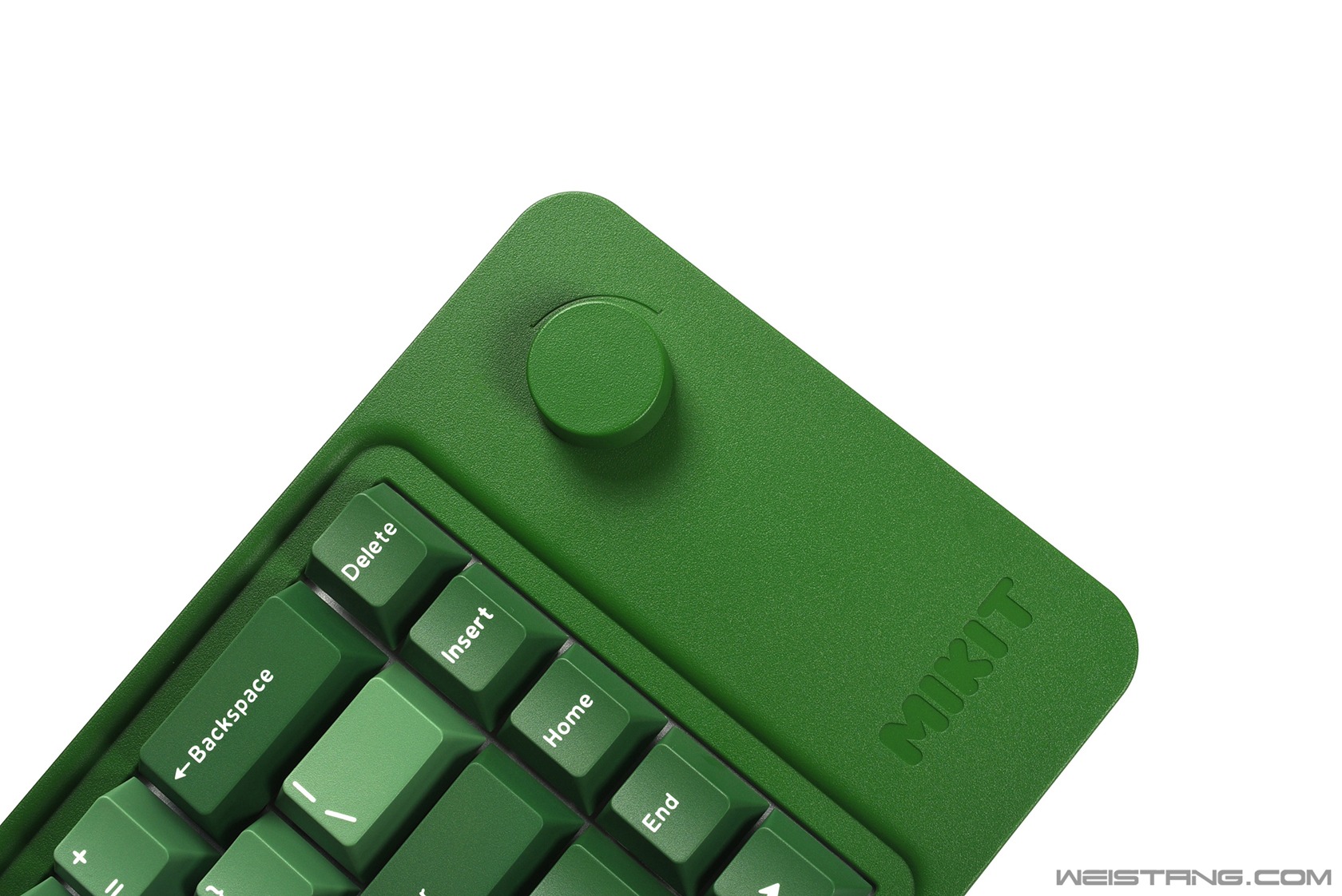 A focus on the knob


A rotary knob is something I would love to have on a keyboard. If you have ever got your hand on this, you will know how convenient it is in the middle of movie-watching or gaming.
Pressing down to pause/play.
Rotate to adjust the volume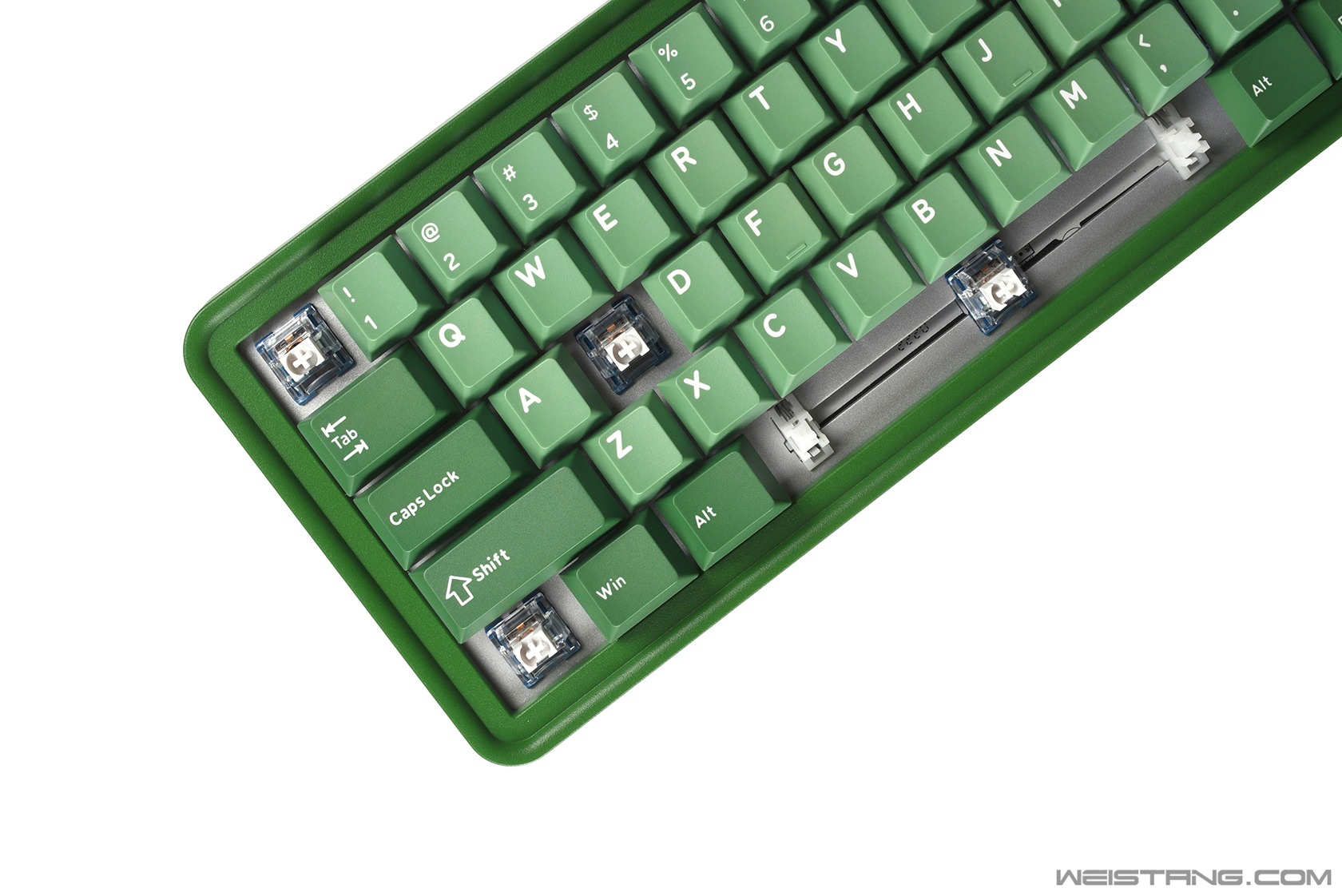 Switch

Feelings are top-notch. The keyboard is quite 'thock', which makes the experience delightful. This keyboard is with backlight and you will be able to adjust it. My complaint is that it might not be bright enough. It would be better if the keycaps were penetrable.
The keys feel great at every stroke and the switch rebound quickly. The sound and RGB backlight also brings an excellent experience. The shortcut keys are also very rich.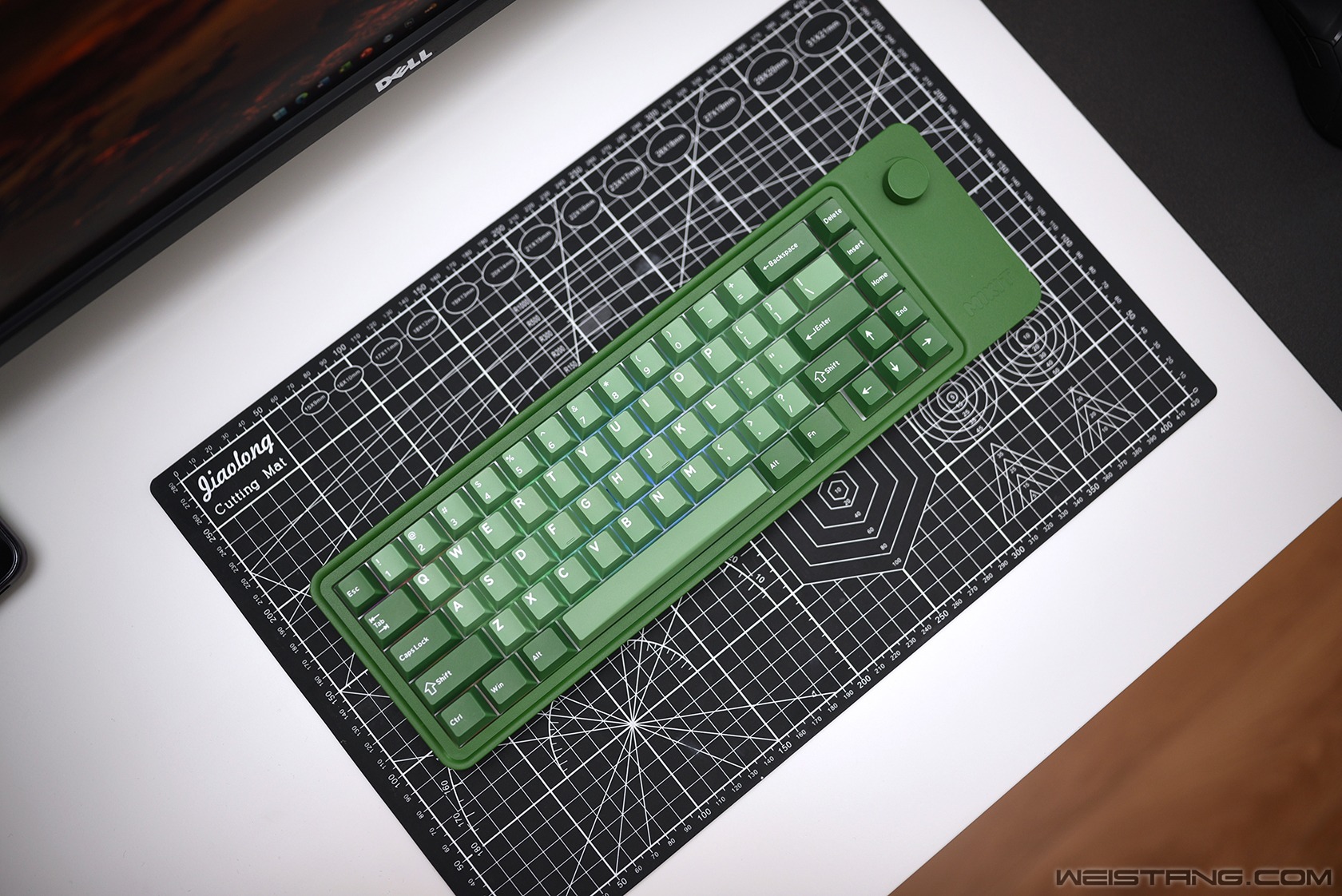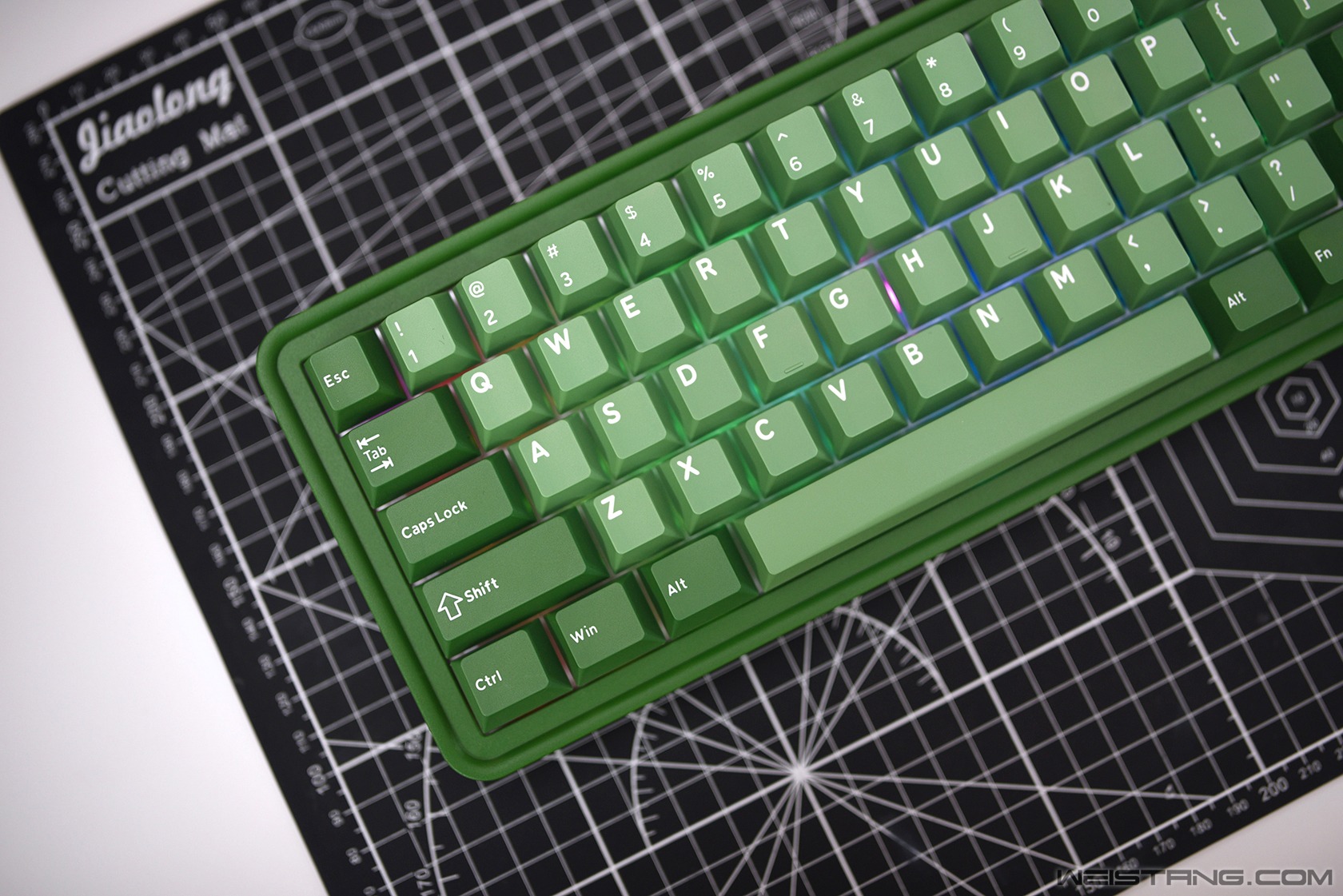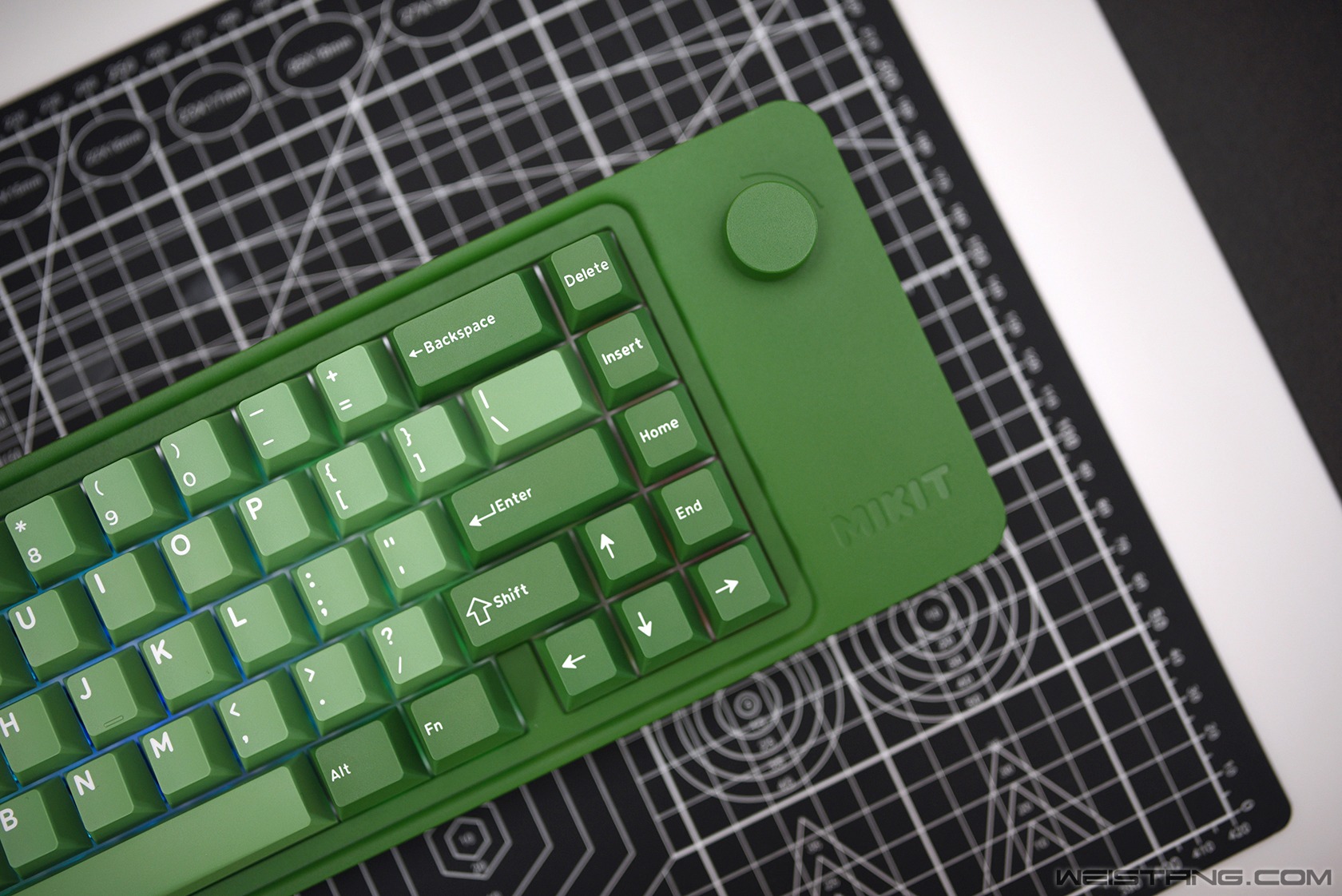 Generally speaking,
M65
is a unique keyboard overall, the design and the specs are totally acceptable for the price. Green and healthy. XD I would recommend it to anyone who is looking for a keyboard with a personality.
Reference:
Fat Cat (肥猫). (2022, July 29). weishetang. Retrieved December 27, 2022, from
https://www.weistang.com/article-21383-5.html
Previous blog:
MIKIT DK65 Gasket Mounted Hot Swap Mechanical Keyboard